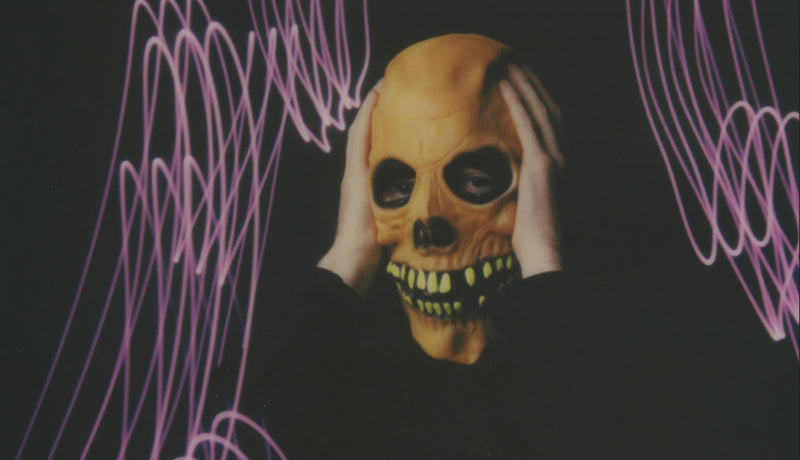 Up for a scary good time? Whether you're carving pumpkins or getting creepy in a costume, nothing raises spirits on October 31st like capturing a spooky photo. From Halloween party pictures to photo booths, we've put together a few ideas to get you creating while you're celebrating.
Step into your own horror story.
Translation missing: en.Find a dark room that has some ambient light. Place your <a href="/collections/instant-cameras">Polaroid camera</a> on a tripod or table to keep it steady. Point the flashlight towards your chin, experimenting with different distances to get the shadows you want. Keep the flashlight still and take your photo with the self-timer. We love <a href="/products/bw-itype-instant-film">black & white film</a> for this one
Make your Halloween props come alive.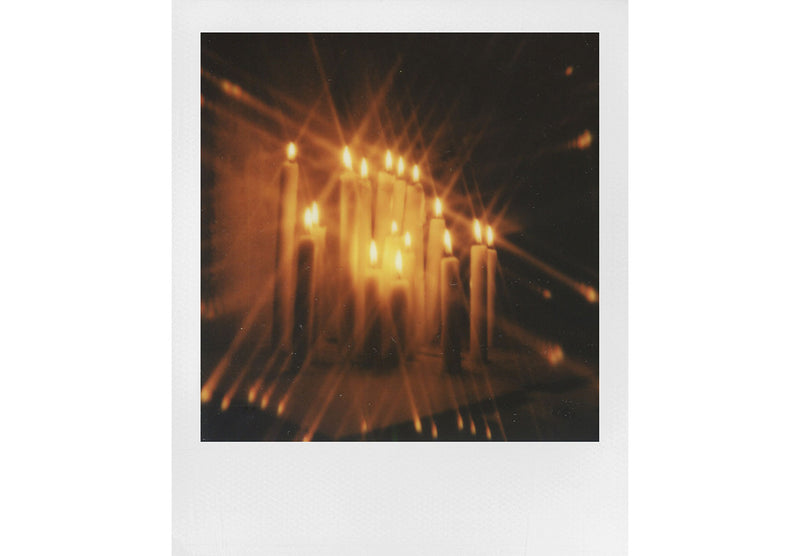 Translation missing: en.
Translation missing: en.Position the candles on a flat surface, using hot candle wax to hold them in place. Add the starburst filter to the <a href="/products/now-plus-polaroid-camera">Polaroid Now+ camera</a> and unlock tripod mode within the Polaroid mobile app. Position your camera on a tripod or table and start your long exposure. Although it's Halloween, be careful playing with fire.
Lose it with light painting.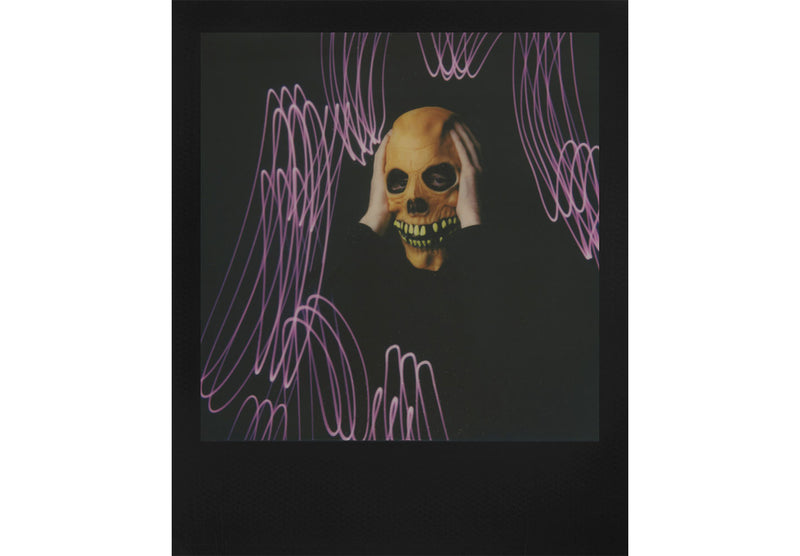 Translation missing: en.
Translation missing: en.In a dark room, start the long exposure on your <a href="/collections/instant-cameras">Polaroid camera</a>. Take a flashlight and slowly move it around the face of your subject to freeze them in frame. Turn off the flashlight, and then take another flashlight with a colored filter and start drawing in the air. End the exposure, and the insanity.
Capture all that Halloween street style.
Image credit: Akio Nakai @nakaiakio
Neon shop signs, traffic lights, and city scenes: all great places to capture your Halloween costume with a Polaroid camera. Find a well-lit street with a wall that will make your costume stand out. For example: if your costume is black, look for a lighter background. Got claws for hands? Pick up one of our Polaroid camera straps so you can party hands-free.
Unlikely friends make for a great group photo.
Image credit: Tori Sviokla @torisviokla
Every party needs a creative Halloween photo booth. Make one yourself with a bright, colorful backdrop and a tripod or table for your camera. Turn the flash on and position your friends in the photo to find the edge of your frame. Then tap the self-timer on your Polaroid camera (or use the remote trigger on your Polaroid Now+ camera) and take your shot. Too dark? Find some surrounding light from a room nearby.
Focus on their... features.
Image credit: Michelle D.Wise @michelledwisephoto
Gashes, stitches, or a third eye, capture Halloween makeup in terrifying detail with a Polaroid portrait. For a sharp shot, position yourself at least 55cm/1.8ft away from your subject, turn the flash on, and take your photo.
Insert your own special effects*.
Image credit: Toy Adams @toyadams
Take a Polaroid portrait and turn it into a nightmare with a slash of your imagination. For this creation, artist Toy Adams cut out his friend's face of a Polaroid photo and replaced this area with a blue light painting photo. He took another photo of her face, cut it in half, and then taped it over the photograph finishing off the piece with a red thread.
*Disclaimer: This technique might expose you to substances. Please check warnings on packaging of the products before using this technique. Do not touch your mouth or eyes when using this technique. Only touch the materials with your hands and wash hands after handling.