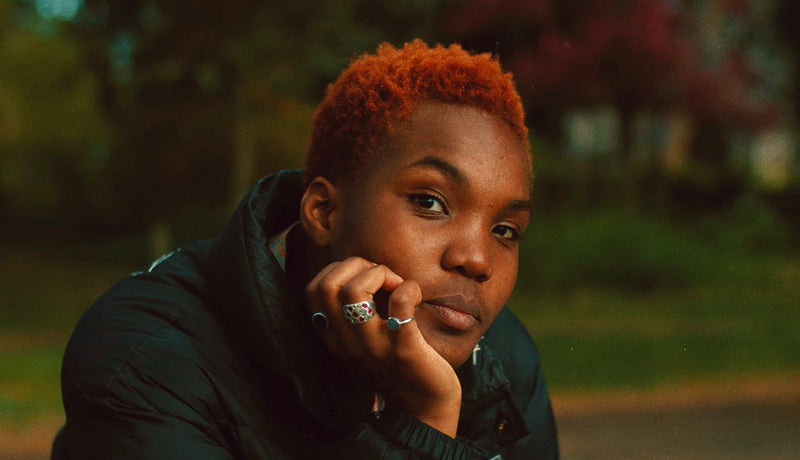 As part of our Go create project, we've partnered with some of the most exciting contemporary creators to get a close-up on the creative process in all its shapes and colors. To launch the project, we're thrilled to announce our first creator in the series: the soulful British singer/songwriter/sensation, Arlo Parks.
After wowing a record label scout with poems recited to Garageband beats in 2017, Parks has quickly wowed the music industry and fans alike with her debut album, Collapsed in Sunbeams (2020). At just 20, Parks brings a fresh, ethereal sound to poignant topics with a breezy but poetic flair. The Brit award's Breakthrough Artist of the Year has earned the praise of everyone from Elton John and Billie Eilish to Michelle Obama.

We followed Parks' through her creative process as she captured inspiration with her Polaroid Go Camera and turned it into a poem. Then we sat down to get her taken on the creative process.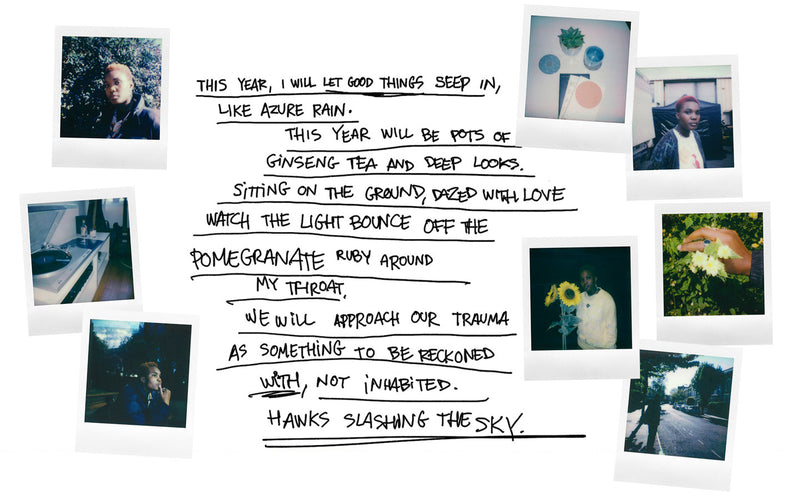 Poem by Arlo Parks, inspired by her photos seen here.
Developing: When does inspiration come most easily to you?
Arlo: I think inspiration comes most easily to me when I'm in nature and when I feel at peace within myself. For me inspiration kind of just strikes like a lightning bolt. It can be anywhere but it's about how comfortable I feel in the moment.
D: How have you stayed inspired over the past year?
A: Over the past year I've spent a lot of time watching films, that's been inspiring me a lot. [Also] people like Xavier Dolan and Céline Sciamma. I think finding inspiration this year has been difficult, but it's been more rewarding when I find it.
D: How do you get out of a creative block?
A: When it comes to creative blocks, I just say do something else... don't hammer at it, you know, it's something that should come easily and creativity should be something that's fun, not something that makes you feel bad about yourself for not being productive. So, just go for a walk, have a snack, you'll be alright.
D: What is something you wish people understood about the creative process?
A: I wish people understood that everyone can access a creative process. That it's not something that is exclusive to people who are really good at things or are really well trained in things. I think it's something that anyone can pursue and I also think it's very individual. I think you do something in a way that's slightly different to someone else you know, it doesn't necessarily mean it's wrong or worse or better. It's all about being yourself.
D: What recommendations would you give to your fellow creatives seeking inspiration?
A: To my fellow creatives, I say do something that you wouldn't normally do. Push yourself out of your comfort zone, look for inspiration in places you wouldn't usually find it. You know, I didn't know much about film but cinema started really inspiring me and things like sculpture and reading non-fiction and philosophy. I think going into different pockets that you haven't explored yet will give you a different perspective on what it means to be creative.
D: Can you share an example of how something inspired you and what did you make from that inspiration?
A: So I watched this film called 'A Portrait of a Lady on Fire' and the cinematography in that film was exquisite. There was something so human about it and I wrote a song that was inspired by one the scenes on the beach. And there was like this really intimate connection, this heartbreaking connection, between the two characters and I was inspired not just by the film, but that idea of making the most of something that you know will end. I won't spoil the film, it's a really good one.
"I think going into different pockets that you haven't explored yet will give you a different perspective on what it means to be creative."
D: How has the Polaroid Go played a part in your creative process?
A: I think the Go camera has allowed me to actually take a moment to stop and document, to appreciate beauty when I stumble on it, when I'm wandering around. To be more present and just to notice things. To be observant and to look at the world with a bit more wonder I think.
D: What excites you the most about the Go create project? What do you hope to achieve with it?
A: I think what's exciting about the Go create project is that it allows me to give other people a lens into my creative process and what inspires me and the way that I make my music. It allows me to open myself up to fans, to people who may not know who I am, but may have an interest in what it's like to be a musician, to be a poet, working in London. And I think also, it's just fun you know. I think there's something fun about exploring the creative process and leaving these little kind of artifacts of how I make things and what I'm all about.

I guess, with the Go Create project, I hope to encourage and inspire other people to document their own creative processes and to not be afraid to experiment, not be afraid to dabble in things that they may not necessarily be good at. And, to inspire people to just stop and take things in and appreciate what's going on around them.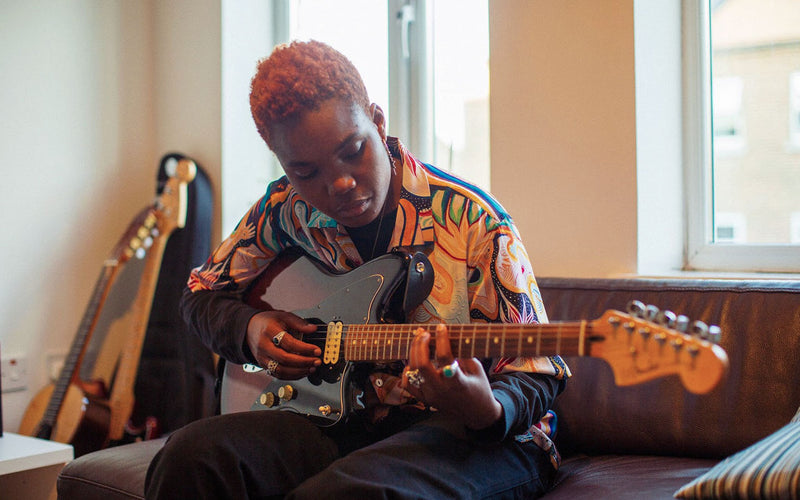 "I hope to encourage and inspire other people to document their own creative processes and to not be afraid to experiment"
D: What is your dream project?
A: I think my dream project is something that kind of helps people who are struggling with their mental health and encourages them to find art as a form of self care and as a way of kinda helping them feel better and uplifting themselves. So I guess something that helps people.
D: What is next for you?
A: When it comes to what's next I feel like the world is my oyster, in a fun way you know? I can do acting, I can write a book, and work on music with people from other genres, I can expand my creative horizons.I think just creativity as a whole is what's next for me...and owning a dog.
As the Go create project kicks off, be sure to watch this space for more projects and conversations with today's creators. Learn more about the Polaroid Go camera here.