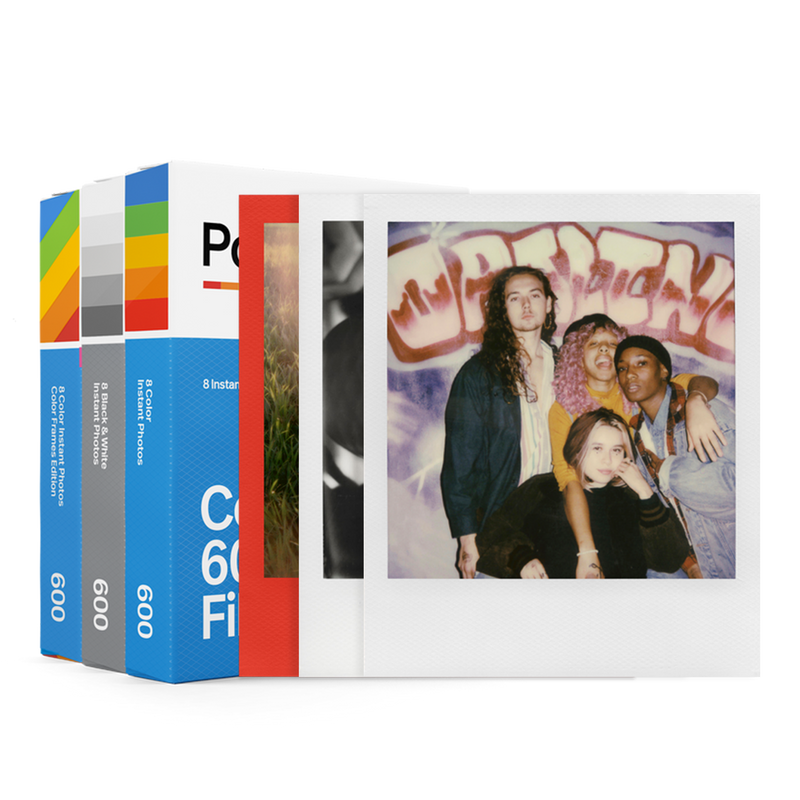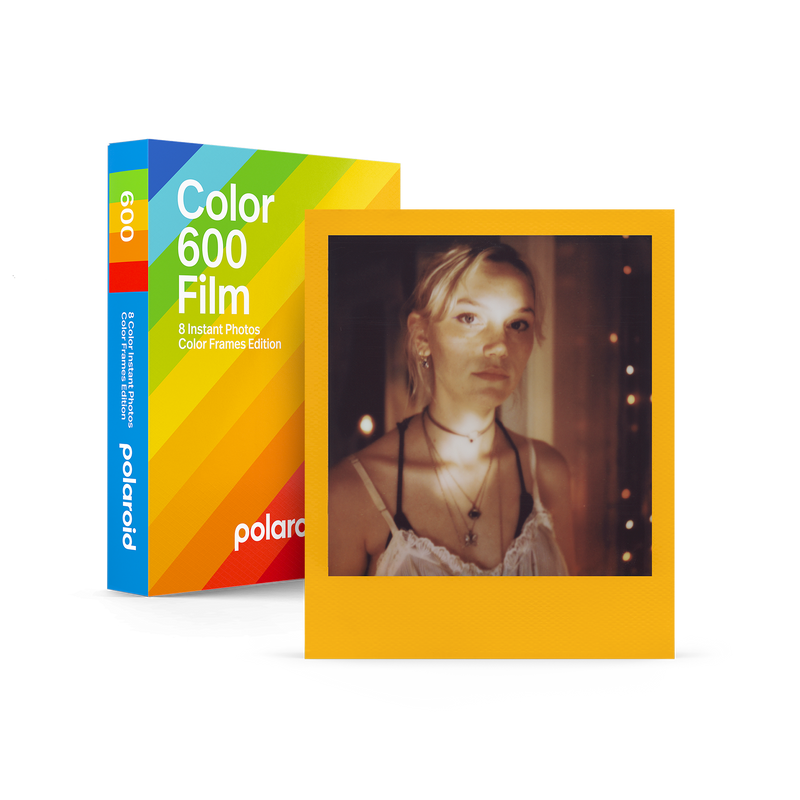 Translation missing: en.Inside Polaroid 600 Film
Translation missing: en.The original format instant film for your vintage camera. Each pack has a small battery to power the Polaroid 600 cameras from the '80s and beyond, but it works with our i-Type cameras too. A timeless formula to create captivating moments you can relive and retell forever
Battery inside
Vintage cameras don't have a rechargeable battery, so there's one inside every film pack.
Develops in 15 minutes
Watch one of the most complex chemical processes in the world bring your moment to life.
Made with pride in the Netherlands
All of our film is made in Enschede: the last Polaroid film factory in the world.
Includes 3 film packs
Get one color and one black and white 600 film pack, plus our special Color Frame Edition.
Technical Specifications
Translation missing: en.Instant film bundle for Polaroid 600 cameras<br><br>2 packs of color film<br>1 pack of black & white film<br><br>8 photos per pack<br>Classic white frame<br>Contains a battery to power your camera and flash<br><br>ASA: 640<br>Format: 4.2 x 3.5 in (107 mm x 88 mm)<br>Image area: 3.1 x 3.1 in (79 mm x 79 mm)<br><br>Development time: 10-15 minutes (color film) / 5-10 minutes (black & white film)<br><br>Also compatible with i-Type cameras