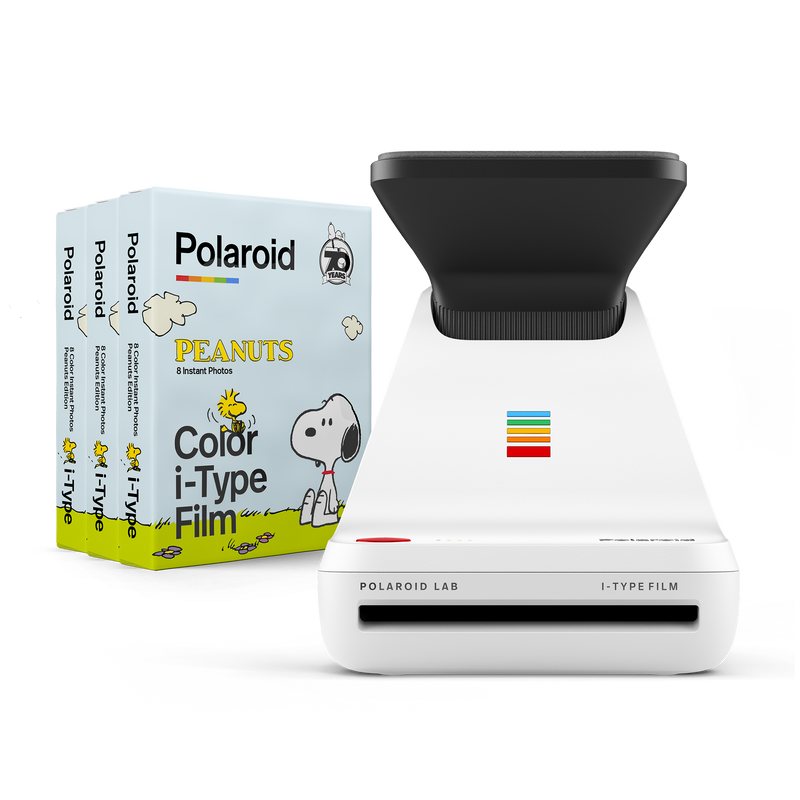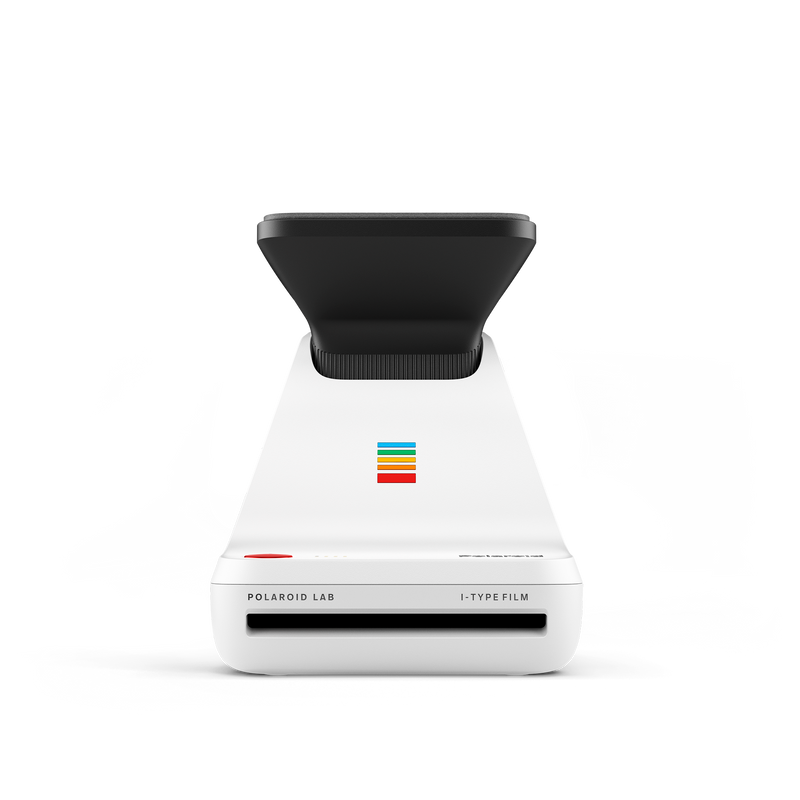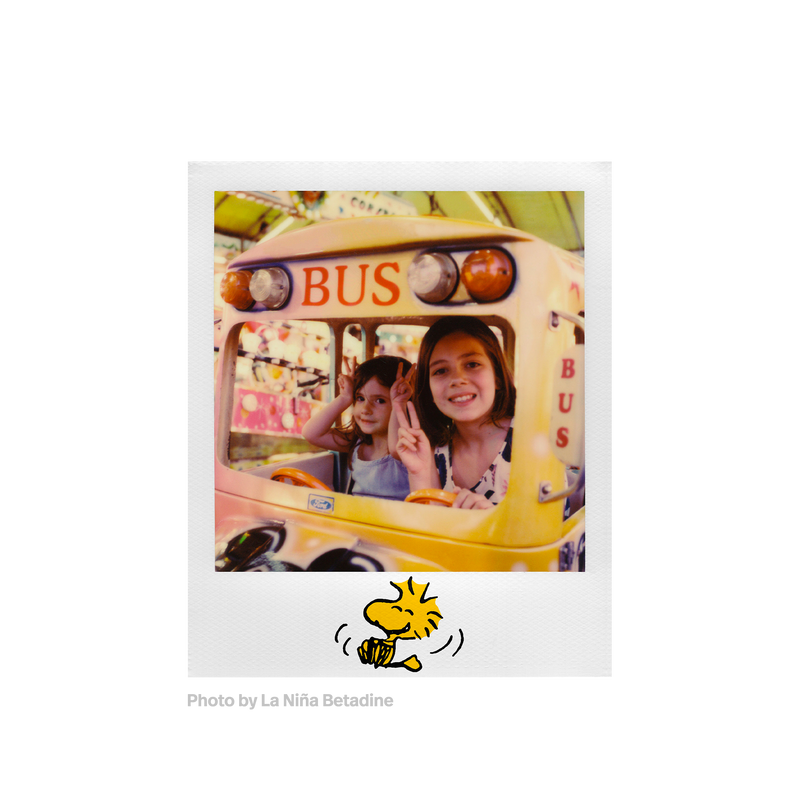 Translation missing: en.Behind the Polaroid Lab
Translation missing: en.Over 80 years of Polaroid innovation at your fingertips. The Polaroid Lab acts like a desktop darkroom to turn your digital photographs into Polaroid pictures using 100% real film chemistry. Turn pixels to proof with this special collector's edition
Translation missing: en.The original "Joe Cool"
Translation missing: en.What would Snoopy do? Be the next world famous photographer of course, with this special edition Peanuts color film. Scoop up all 16 collectible frames
Phone to Polaroid™️
The Polaroid Lab uses a 3-lens system to create a physical moment you can treasure for good.
Collages made easy
Use the Polaroid Originals app to turn one image into a collage of two, four, six, or nine frames.
Bring moments to life with AR
Go from digital to analog and back with augmented reality.
Rechargeable battery
Bring every moment to life smoothly with a rechargeable battery and USB charging cable.
Includes film
You're ready to shoot with three packs of Polaroid i-Type film.
Technical Specifications
Translation missing: en.The Polaroid Lab Peanuts Starter Set contents:<br>1 x Polaroid Lab Instant Printer<br>+ 3 packs of Color i‑Type Film - Peanuts<br><br><br><b>Polaroid Lab:</b><br>Dimensions:<br>L 5.9 × W 4.6 × H 5.9 in (closed)<br>L 5.9 × W 4.6 × H 7 in (open)<br>L 150 × W 115.6 × H 149.7 mm (closed)<br>L 150 × W 115.6 × H 177.16 mm (open)<br><br>Weight:<br>1.44 lbs - 655 grams (without film pack)<br><br>Materials: Polycarbonate, TPU, EPDM (Ethylene Propylene Diene Monomer)<br><br>Lenses: Optical grade acrylic lenses, AR coated on top lens surface<br><br>Shutter system: Fixed aperture, variable speed shutter module (solenoid)<br><br>Battery: High performance lithium-ion battery, 1100mAh, 3.7V nominal Voltage, 4.07Wh, rechargeable via USB<br><br>App: Available for iOS and Android.<br><br>The Polaroid Lab works with these phone models:<br>iPhone: 6 and newer (excl. SE) with IOS 11.4 or higher.<br>Android: most popular Android phones with screen width higher than 330 DP and with Android 7 and newer.<br>See our FAQs for more information on compatible devices.<br><br><br><b>Film:</b><br>3x Color instant film for Polaroid i-Type cameras<br>8 photos per pack<br>16 collectible frames (8 per pack) featuring characters from Peanuts<br>Battery-free<br>Format: 4.2 x 3.5 in (107 mm x 88 mm)<br>Image area: 3.1 x 3.1 in (79 mm x 79 mm)<br>Development time: 10-15 minutes<br>Not compatible with vintage Polaroid cameras