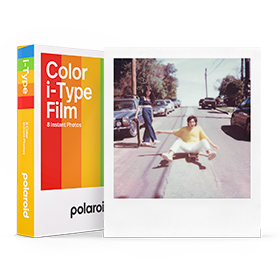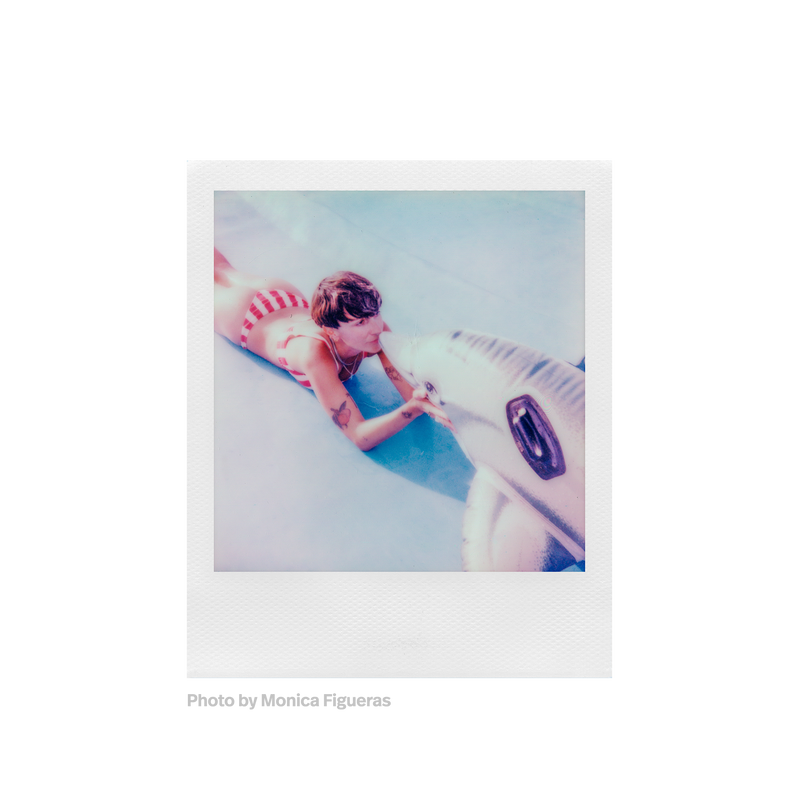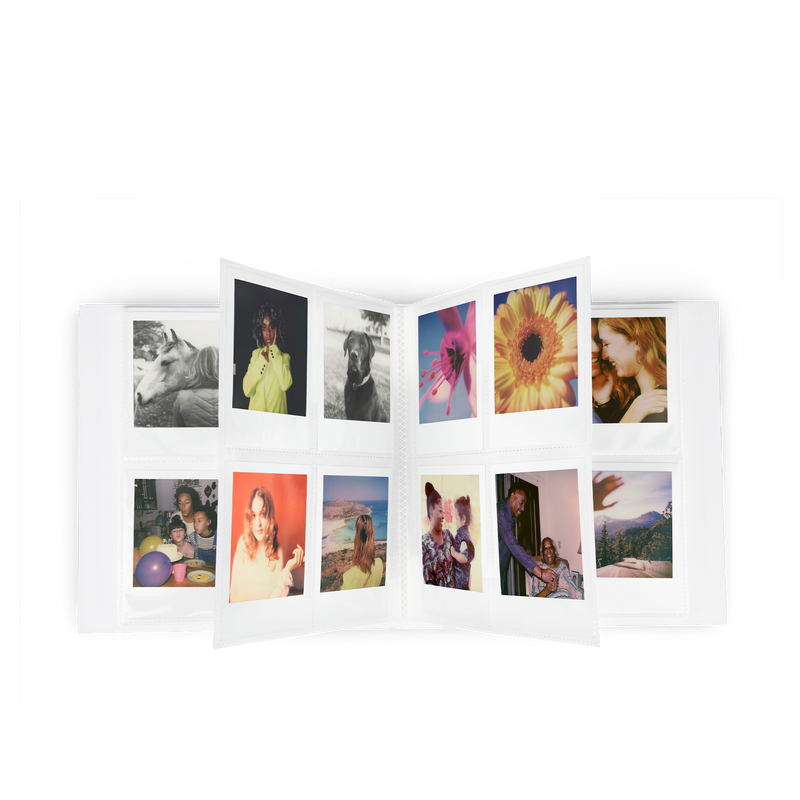 Translation missing: en.Inside Polaroid i‑Type Film
Translation missing: en.A new generation of instant film made for our i-Type cameras. The original Polaroid format you love minus the battery, so it's a little friendlier on the bank account too. Compatible with the Polaroid Now, Polaroid Now+ and Polaroid Lab
Translation missing: en.Ready for every idea
Translation missing: en.Get two color i-Type film packs, plus an album. A simple way to store your Polaroid photographs that looks nice on a coffee table too
Battery-free film
Our i-Type cameras come with a rechargeable battery, so unlike our 600 film, this film doesn't include a battery.
Develops in 15 minutes
Watch one of the most complex chemical processes in the world bring your moment to life.
Made with pride in the Netherlands
All of our film is made in Enschede: the last Polaroid film factory in the world.
Technical Specifications
Translation missing: en.The Polaroid i-Type Film Gift Set contents:<br>2x Color i-Type Film<br>+ 1x Polaroid Photo Album<br><br><b>Film</b>:<br>Color instant film for Polaroid i-Type cameras<br><br>8 photos per pack<br>Classic white frame<br>Battery-free<br><br>ASA: 640<br>Format: 4.2 x 3.5 in (107 mm x 88 mm)<br>Image area: 3.1 x 3.1 in (79 mm x 79 mm)<br><br>Development time: 10-15 minutes<br><br>Not compatible with vintage Polaroid cameras<br><br><br><b>Polaroid Photo Album:</b><br />Photo Album for Polaroid i-Type, 600 and SX-70 instant photos.<br><br>Available in two sizes: small and large<br>Both sizes available in two colors: black and white<br><br>Dimensions:<br>Small Album: 4.6 x 5 in (118 x 126 mm)<br>Large Album: 8.4 x 9.5 in (213 x 243 mm)<br><br>Capacity:<br>Small Album: 40 photos (1 per page)<br>Large Album: 160 photos (4 per page)<br><br>Black albums:<br>Material: PU laminated with greyboard<br><br>White albums:<br>Material: artpaper mounted on greyboard