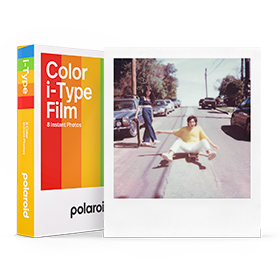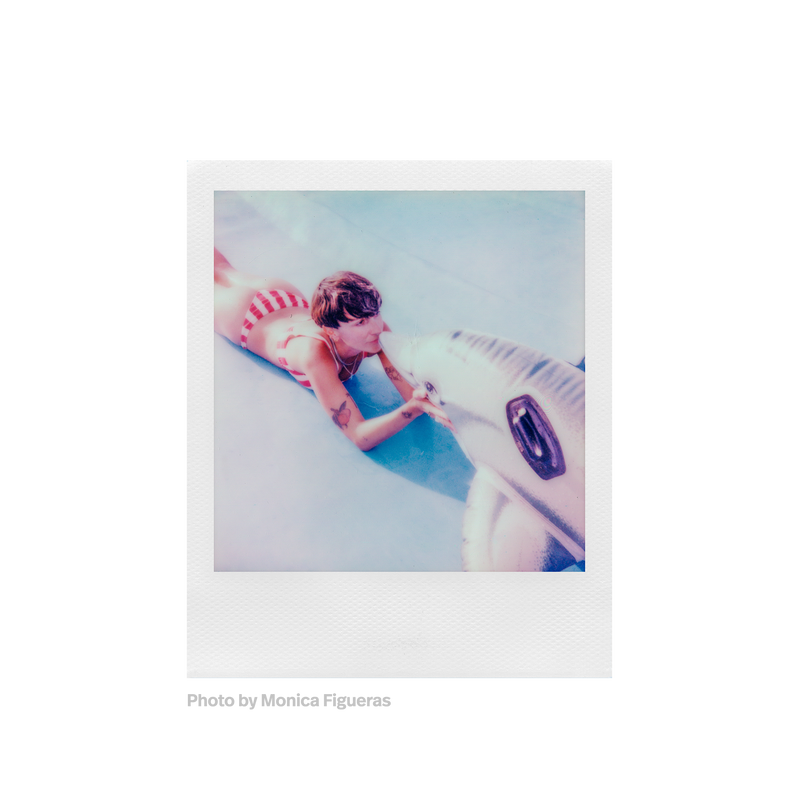 Translation missing: en.Behind the Polaroid OneStep
Translation missing: en.When Polaroid released the original OneStep camera in 1977 they called it the 'world's simplest camera', marking the beginning of point-and-shoot photography. This modern generation takes that design and evolves its simplicity to give you a camera that's just as enjoyable
Translation missing: en.Works with:
Point-and-shoot
Modern conveniences in a retro camera body. Toughest decision? Choosing a color.
Optional flash
Add extra light when you need it with a flash you can turn on or off for better creative control.
Includes film
You're ready to shoot with three packs of Polaroid i-Type film.
Technical Specifications
Translation missing: en.The Polaroid OneStep 2 i-Type Starter Set contents:<br>1 x Polaroid OneStep 2 camera<br>+ 2 packs of Polaroid Color i-Type Film<br>+ 1 pack of Polaroid B&W i-Type Film<br><br><br><b>Camera:</b><br>Dimensions: 150 mm (L) x 110 mm (W) x 95 mm (H)<br>Weight: 460 grams / 1 lb (without film pack)<br>Outer shells: Polycarbonate + ABS plastics<br>Lenses: Optical grade Polycarbonate and Acrylic lenses, coated<br>Tripod mount on base of camera<br>External viewfinder barrel<br>Shutter system: Custom design, using precision step motor for shutter<br>Lens: fixed focus lens / 0.6m — infinity<br>Focal length: 106 mm<br>Field of view: 41 degrees vertical, 40 degrees horizontal<br>Flash System: Vacuum discharge tube strobe<br>Battery: High performance lithium-ion battery (1100mAh), rechargeable via USB<br>Neck Strap and USB charging cable included<br><br><br><b>Film:</b><br>2 packs of color film<br>1 pack of black & white film<br><br>8 photos per pack<br>Classic white frame<br>Battery-free<br><br>Format: 4.2 x 3.5 in (107 mm x 88 mm)<br>Image area: 3.1 x 3.1 in (79 mm x 79 mm)<br><br>Development time: 10-15 minutes (color film) / 5-10 minutes (black & white film)<br><br>Not compatible with vintage Polaroid cameras